To Drive or Not to Drive: Have We Reached 'Peak Car'?
All the trends in cities appear to be moving in the direction favoured by environmentalists, so do they think they are finally winning? "We're at a stage now in history where people, especially young people, want to have the choice whether to drive or not to drive," says Jason Torrance, policy director at sustainable transport group Sustrans. "We've seen a huge change over the past five years around an ownership model. You now have Spotify and other on-demand services. My entire record collection is in the loft. We have everything on iTunes and Spotify and my son, who is six, only vaguely knows what a CD is."
Torrance says the appetite is there for alternatives to the car, and that some cities – both in Europe and in the developing world, notably China – are responding to the challenge. The pro-car attitude which was dominant in the UK from the 1960s through to the end of the Conservative Thatcher era has certainly declined but, he says: "We have a poverty of ambition in the UK in our relationship with cars, and our city leaders should be a lot bolder."
Sustrans' response to what it sees as government inertia is to get involved in grassroots projects such as its DIY Streets scheme, where it works with local councils and residents to reduce the way cars affect their streets. The aim is to let the residents decide what they want in terms of traffic flow and number of parking spaces. "We find residents on DIY streets drive much less, there is a significant increase in the number of kids playing on the street, and there is a lot more cycling," he says.
Torrance believes we are still wedded to the car as a status symbol, but others disagree. Stephen Bayley, who has written several books on car design, is convinced the age of the car is coming to an end. "It's five minutes to midnight for the private car," he says. "It's no longer rational to use cars in cities like London." Cars were invented as agents of freedom, but to drive (and, worse, to have to park) one in a city is tantamount to punishment.
Bayley also believes the arrival of driverless cars will further undermine the driving experience. Sex, beauty, status, freedom – all the words which advertisers have tried to associate with cars over the past 50 years – have been replaced by mere functionality.
"There was some research a year or so ago which interviewed people in their 20s and 30s," he says. "The great majority said they would rather give up their car than their smartphone, and in their list of cool brands, no car manufacturer appeared in the top 20. That's a very significant change. Twenty years ago, if you'd asked young people, BMW and other car brands would certainly have featured."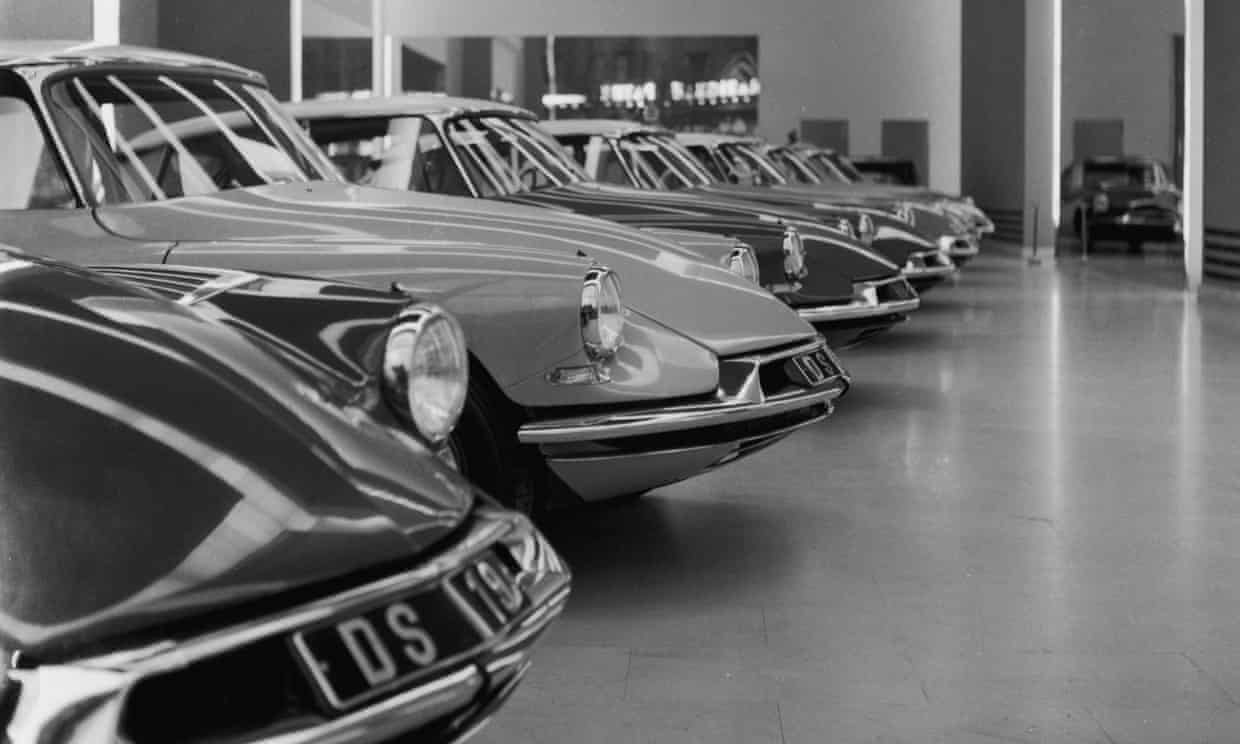 Bayley draws my attention to the French philosopher Roland Barthes' homage to the Citroën DS, which appeared in his 1957 book Mythologies. "I believe that the automobile is, today, the almost exact equivalent of the great Gothic cathedrals," wrote Barthes. "I mean, a great creation of the period, passionately conceived by unknown artists, consumed in its image, if not its use, by an entire populace which appropriates in it an entirely magical object." These days, cars all look the same and pretty soon, if the manufacturers have their way, we won't even have to drive them.
Christian Wolmar, the transport analyst who is seeking the Labour nomination for the London mayoralty in 2016, welcomes this demystification of the car. "Attitudes have changed," he says. "My stepson didn't bother passing his driving test till he was 27. None of my kids are car-oriented in the way that we were. When I was a teenager [he is now 65], we lived in Kensington and I used to borrow my mother's car, drive into the centre in the evening, park it somewhere, go to the cinema and a nightclub, then drive home again. That is inconceivable today with drink-driving laws, parking and the general hassle of it all. We have begun to shift away from cars. On trains, people can use their mobile devices; 'peak car' seems to have been reached in America, with young people favouring what they call transit; and there is a trend of younger people no longer seeing the car as central to their lives."
Peak car. This is a phrase I hear again and again. The question of whether there is now an irreversible move away from cars towards other forms of transport is central to the cars-in-cities debate. Glenn Lyons, founder of the Centre for Transport and Society at the University of the West of England, is in no doubt that something fundamental is happening. "For the past decade, predating the global economic downturn, car traffic has been flatlining. This is true not only of the UK but of a number of other developed economies around the world."
According to Lyons: "Young people have stood out particularly. Car licence acquisition has been going down among younger age groups, and there are strong suspicions that the digital age is contributing to why people now have less reliance on physical mobility. We are in the midst of a fundamental regime transition in society. We are increasingly seeing the car as a functional technology to get from A to B, rather than the much more symbolic representation it had in defining society in previous generations. That is not to suggest the car is done and finished with, but I believe it will become a background technology."
David Metz, former chief scientist at the Department for Transport and now visiting professor at University College London's Centre for Transport Studies, published a book last year called Peak Car, in which he argued that "car use in developed economies has reached a maximum" and that "we have come to the end of an era in which we have steadily travelled more". "Car use per capita in most of the developed economies has stopped growing," he tells me, "and stopped growing well before the recession. If you look at the UK data, you see a long-term rise in car travel which came to a stop in the late 1990s."
Holding out against what is rapidly becoming the orthodoxy is Stephen Glaister, former professor of transport at Imperial College and about to retire as director of the Royal Automobile Club Foundation: "Until the 2008 recession, broadly speaking there was continued growth [in car travel]," he insists. "Then the young age group were very badly hit economically, so it's not surprising their take-up of driving licences is falling. To what extent that's also to do with some fundamental change in attitudes remains to be seen. Let's see what happens when they get to 30 and have a family."
Glaister points out that the Department for Transport is still assuming an overall increase in traffic of more than 25% by 2040. "You can make different assumptions about oil prices and demographic effects," he says, "but whichever way you look at it, you're going to get substantial traffic growth." Stephen Joseph, executive director of the Campaign for Better Transport, counters that the DfT is hooked on out-of-date thinking: "What we are still battling with is a bunch of policies, design manuals and ways of thinking that are driven by 1989; that where we're going to end up is Los Angeles and that's the natural order of things. But that's not true. It's not even true worldwide: there are examples, particularly in parts of Latin America, of cities that have been built around buses rather than cars. The idea that the natural end of development is Los Angeles – even Los Angeles doesn't think that now."
So where does this leave car manufacturers? At a conference on driverless cars organised by the Society of Motor Manufacturers and Traders (SMMT), I buttonhole BMW executive Glenn Schmidt, who is giving a talk on what this future generation of cars means for a manufacturer such as BMW, which has traditionally put great emphasis on the driving experience. In his talk, he admits we are now seeing "a shift from ownership to accessing mobility", and that young people are less likely to own cars than previously. Hence BMW's backing for DriveNow, a car club which has established itself in Germany, the US and, more recently, central London.
"There is a fundamental change taking place," Schmidt tells me, "and if you look at dense urban environments with traffic jams, the solution can't be to stuff more cars into that environment." So BMW will sell fewer cars? "We obviously have the cars in DriveNow; usually younger people choose to use these, and later they will move into buying cars. DriveNow is a mechanism to attract young people. It gives us an edge by attracting younger people and bringing them to our brands, and later on they will be interested in buying our vehicles." That, at least, is what car manufacturers are hoping.
Jean-Philippe Hermine, vice-president of strategic environmental planning at Renault, which has pioneered electric cars, accepts that vehicles are now regarded differently. "The relationship with the car is changing," he says. "You can question the need to own a car. Some people are looking for more functionality. With our electric cars, where customers can rent the battery, we are to some extent selling mobility and mileage more than a product."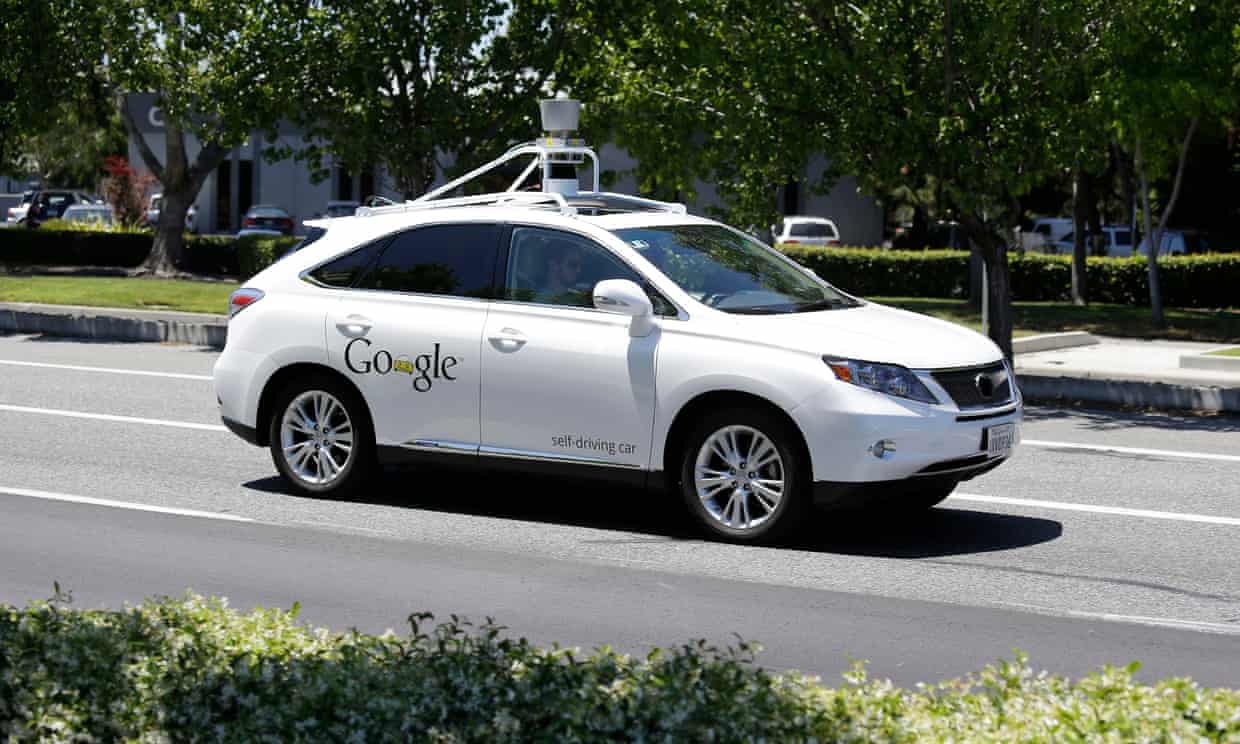 Disruption is coming – especially if Google and Apple bring their experiments with driverless cars to fruition – and there are sure to be casualties, but for the moment the manufacturers are citing the old adage that every crisis is an opportunity. No one wants to be left behind – Autolib' is poised to come into London with a fleet of electric cars, and will also take over the running of the charging infrastructure in the capital – but eventually consolidation in the car-club market seems inevitable, with a few national players dominating, as with mobile phones. This is an industry in which scale will be everything.
"We're going to see a very different state of play over the next couple of decades," says Richard Brown, manager of Ford's advanced product group, "and the car is clearly going to be part of the internet of things that everybody is talking about. You have to be prepared to embrace the potential disruption and be excited by the challenges that lie ahead. We've seen over the past five or 10 years a number of companies that didn't recognise the changes that were happening around them – and they don't exist any more. Look at the Kodaks and Nokias of this world. We don't want to allow ourselves to become a Nokia."
"People think we love our cars, but do we?" Sampo Hietanen asks me, following a seminar staged by the thinktank Nesta to discuss mobility-as-a-service. "If you get a good enough service-level offer, you will switch," he says. "If I offer £100 of free use of taxis and guarantee you can do all your trips by taxi, people will say, 'what do I need a car for?'"
Hietanen argues that in the future, instead of buying cars, we will have a monthly contract with a supplier which meets all our mobility needs. So how long will it be before we see these mobility service providers, as he calls them, start to appear? "I'm expecting the first services at the start of next year," says Hietanen. "It won't be long before someone is providing this in London."
Transport consultant George Hazel, another of the speakers at the seminar, cites a report which anticipates 16 major mobility providers entering the global market. "The idea is that a supplier understands my needs, constantly learns about my profile, and gives me a package according to what I'm prepared to pay." For mobility suppliers, he says, the attraction will be that once they have you as a customer, they will be able to offer you a range of services in addition to transport.
Hazel's vision reminds me of a technology consultant I talked to at the SMMT conference, who said that in the future, the car that people drive (or that drives them) will be less valuable than the data derived about the person from the vehicle's connectivity – where they travel, what they listen to or watch as their driverless vehicle ferries them around, where they take their holidays, even how they sit in the car. He anticipated a time when connected, autonomous cars were given away, just so suppliers could add the recipient to their customer base and access that data. The car as loss leader.